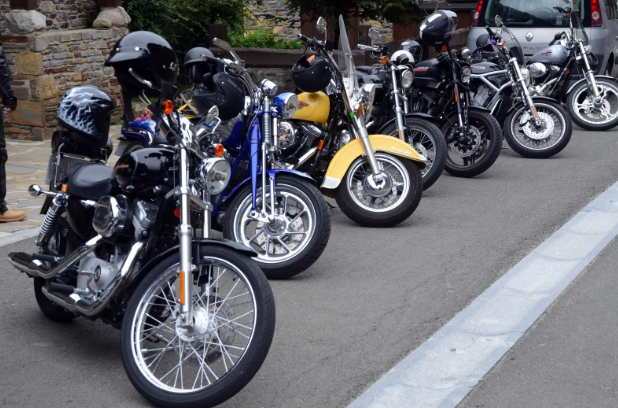 At Malden Towing Company, we recognize the significance of motorcycles for riders in Middlesex County. Therefore, our team offers dependable flatbed towing solutions for all types of bikes—regardless if it's a Honda or Yamaha or a Harley or an Indian. With years of qualification and know-how, we are the go-to choice for motorcycle towing services; plus rest assured your bike will always be handled with utmost care.
Our flatbed trucks make transporting motorcycles a breeze, with hydraulic ramps to ensure the loading and unloading process is stress-free. We understand that your motorcycle holds significant sentimental value as well as monetary worth, so we take extra care in ensuring it remains safeguarded during transport. Put your trust in us for top-notch motorcycle towing services in Malden that you can rely on.
At our company, we understand the apprehension that can come with motorcycle towing. Our committed team is devoted to providing prompt and dependable assistance so you can quickly get your ride back on track. Whether it's a flat tire, an inactive battery, or some other breakdown issue – rest assured that we are here for you in your time of need. We offer lockout services, jumpstart services, truck towing, and more!
If you need motorcycle towing in Middlesex County, Malden Towing Company is your perfect partner. Our staff is dedicated to providing the best customer service and our expertise in motorcycle towing ensures that your bike will be handled with care. Reach out today via (781) 243-5665 so we can take care of all your motorcycle-related needs.
Massachusetts Is A Nice Place To Ride, BUT…
Motorcyclists love riding through Massachusetts for its endless roads perfect for cruising, so why not forget about the Red Sox for a while and ride a Hawk instead? Unfortunately, we don't live in an ideal world—motorcycles do break down. If this occurs while you're exploring Middlesex County though, have no fear! Simply give us a call and we'll be there to help.
We only tow bikes with professional training. Our team knows exactly how to get motorcycles big or small onto a flatbed trailer. From there, we securely strap it down and are ready to tow. We'll happily transport your bike to the destination of your choice or a repair shop if necessary. In addition, we have plenty of experience with cars, trucks, buses and other large vehicles.
No matter what type of vehicle you need to be transported in, our team is here to help. So don't hesitate to contact us if you need assistance with your next tow. Our friendly and knowledgeable staff is ready to assist you! We look forward to hearing from you soon.
When Does Your Bike Need A Flatbed Tow?
There are several reasons why your motorcycle may need a tow, including:
Flat tires

Engine problems

Chain or shaft drive problems 

Brake issues
Our mission is to deliver a stress-free experience when your motorcycle breaks down. With our team of specialists familiar with the roads of Middlesex County, we guarantee fast response times and quality repair services. You might have tire issues, engine hiccups, chain or shaft drive problems, or brake malfunctions– no matter what it may be; just trust us to provide reliable tow truck service so that you'll be back on the road in no time. Contact us today at (781) 243-5665 if you need assistance.