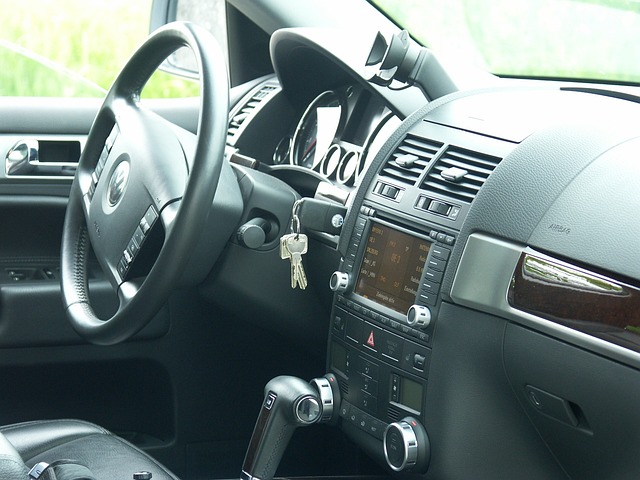 Need to get back into your car? Look no further than Malden Towing Company! We offer a swift and dependable lockout services in Malden with our knowledgeable drivers prepared to handle any vehicle make or model. Our track record speaks for itself—we've never failed in unlocking locked cars, so you can trust us when it comes time to get inside yours fast. So if you ever find yourself stranded outside of your car, don't hesitate—depend on Malden Towing Company now.
Here at Malden Towing Company, we understand the importance of your vehicle and strive to unlock it with care. Our skilled professionals employ modern procedures and equipment that guarantee secure unlocking without any harm done. Furthermore, our friendly drivers are highly adept in providing quick and hassle-free solutions for car lockouts—a service that fills us all with happiness and joy, joy!
Don't worry if you find yourself locked out of your car. Just contact us at Malden Towing Company and show some proof that the vehicle is yours, like a registration or an ID card. Our drivers are experienced with lockout situations and will be there in no time to quickly unlock your car without causing any damage. We have great pride in providing our customers with a smooth experience—no hassles included. Contact (781) 243-5665 today!
Lockouts Are Common
Lockouts are a common and frustrating experience for many car owners. There are several reasons why car owners may experience lockouts:
A depleting key fob battery can be a real problem—it will no longer make contact with the car, thereby locking you out.

If your car's battery is running low on juice, it too may fail to register the signal from your key fob. 

For older vehicles, forgetting keys in the ignition is an all-too-common occurrence.  

In more dire circumstances, a piece from a broken key may get stuck in the lock; for this, you'll need Malden Towing Company's expertise in freeing things up.
If you ever find yourself stuck outside your car, all hope isn't lost. Malden Towing Company is ready to help you out. Our drivers are highly trained and equipped with all the necessary tools for a timely lockout operation. With just one call, we'll be on our way toward getting you back into your vehicle as fast as possible—no more waiting around in distress.
We Service All Of Middlesex County
When you find yourself in an unexpected, inconvenient situation in Middlesex County and need assistance right away, Malden Towing Company is here to help. No matter the time of day or night, our rapid-response drivers will arrive without delay to get your car back on track. Whether it's a breakdown or another emergency circumstance, rest assured that we are available whenever you require us—24/7 throughout all areas of the county.
Here is a list of towns in Middlesex County that we serve:

Lowell

Billerica

Lexington

Burlington

Medford

Bedford

Natick

Newton

Cambridge

Woburn



These are just to name a few.
At Malden Towing Company, our goal is to make your car-related woes a distant memory. Our skilled drivers are experts in all types of roadside assistance—from jumpstarts and emergency EV charging to lockouts – so you can get back on the road without delay. We strive for promptness and reliability at every turn, ensuring minimal stress when it comes time for vehicle trouble.
If you ever need roadside assistance in any of the towns listed above, please do not hesitate to contact Malden Towing Company. We offer 24/7 aid and will get to your location immediately—no donut stops along the way (okay maybe ONE, really really quick, and we'll bring you some). Let us be there for you when it matters most.
Lockouts are crazy—so call us, baby. We're here to help.
Dial (781) 243-5665.